Digital Transformation Programmes
There are currently 4.66 billion active internet users worldwide (59.5% of the global population) with market leader, Facebook sitting with over 2.7 billion monthly active users; YouTube with over 2.2 billion and Instagram with over 1.2 billion active users. The Office of National Statistics (UK) has also shown that the UK's e-commerce revenue in 2018 amounted to 688.4 billion GBP (2021 E-commerce Trends and Statistics in the UK (osome.com))
If your aim is to support the growth of new and existing businesses and develop employment and skills opportunities it would be remiss not to consider integrating digital support into your business model, especially in today's fast moving, online marketplace.
Our team of experts can help you design and implement digital transformation programmes that create real business and economic impact.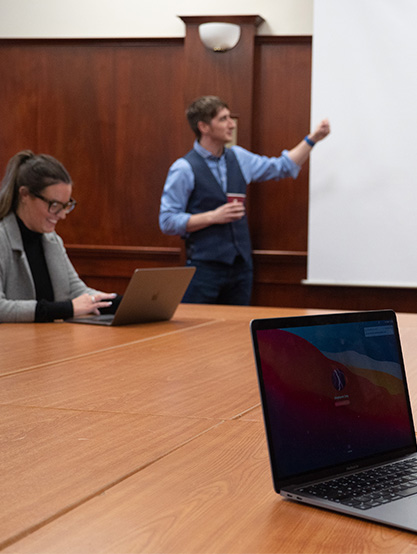 Our team of dedicated, passionate, and highly trained personnel have over  10 years' experience in delivering highly successful digital transformation programmes for economic development bodies across Northern Ireland and Ireland.
We have delivered tailored 1:1 digital transformation solutions, training and workshops to 2,500 micro and small to medium enterprisesand have enabled them to embrace digital technologies to grow and improve their business.
Our Approach To Digital Transformation Programmes:
Our 4-stage approach to digital transformation programmes means that we work in co-production with you to fully understand your programme, your deliverables, and your goals.
We will work with you to design a strategy that best suits your clients' needs and we'll deliver results that work for everyone. In all, our team can help you improve your programme, and improve upon your results.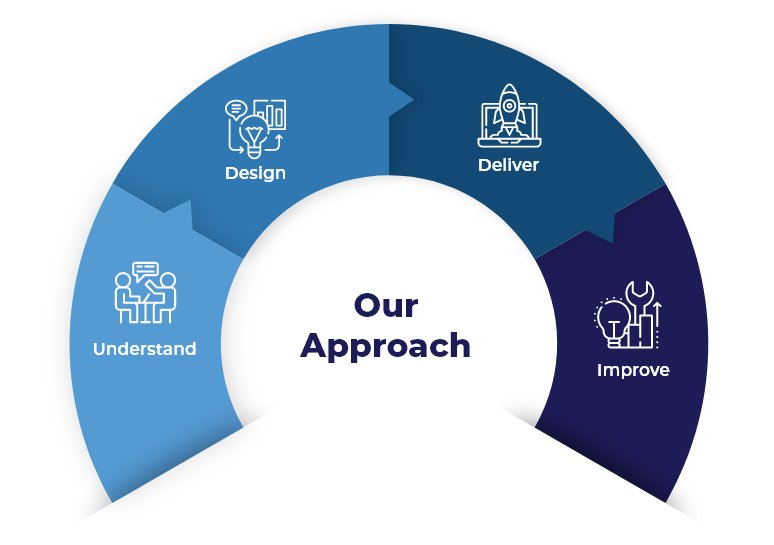 Here's Some Programmes
We've Delivered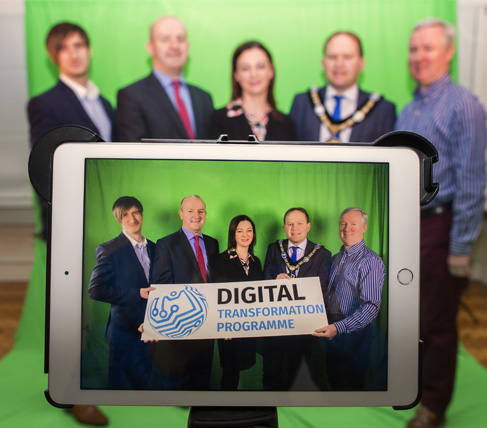 Digital Transformation Programme
The Digital Transformation Programme was delivered on behalf on Armagh, Banbridge and Craigavon Borough Council and provided 100 businesses with 5 days digital marketing or digital innovation support.
The programme provided support in the following areas:
Website Performance and Search Engine Optimisation
Digital Advertising
Data and Analytics
Cyber Security
Internet of Things
Automation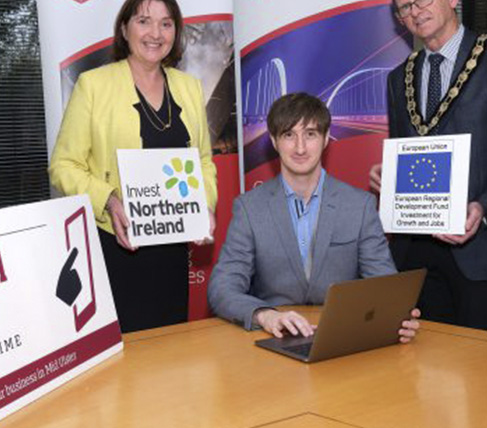 Digital Technology Programme
The Digital Technology Programme was delivered on behalf on Belfast City Council and provided 150 businesses with 3 days support to develop  and embed digital technologies to help achieve rapid growth.
The programme provided support in the following areas:
Digital Transformation Strategy
Search Engine Marketing
Content Creation
performance Management
Software Development
Internet of Things
Automation

Schedule a complimentary 30-minute introductory call via Zoom to learn more
about how we can help drive more customers to your business.